JUDGE'S VERDICT (VIC)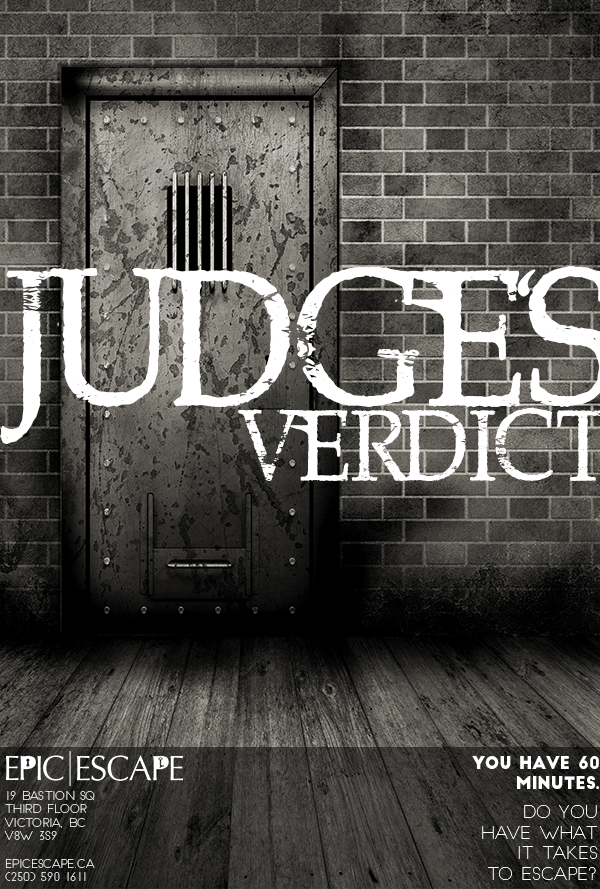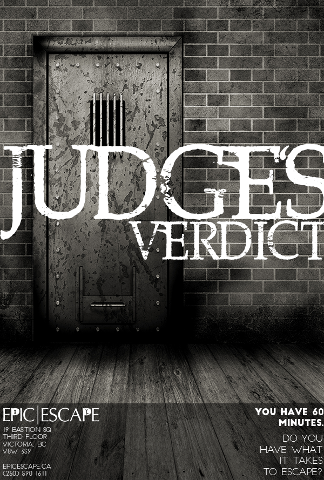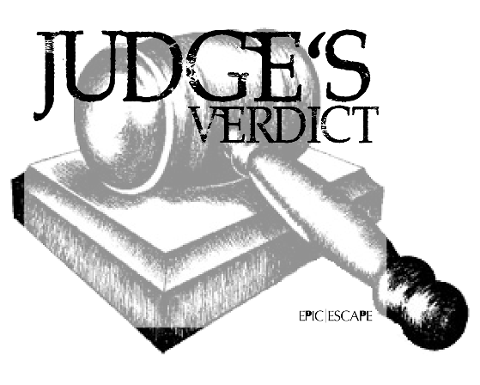 Location: VICTORIA, BC
Product code: PKGHVW
Book Now
You have come to visit your friend in this Mississippi State Prison... for the last time. They were falsely accused of a horrendous crime and have now been sentenced to death by judge and jury. You are granted 60 minutes to spend together before the execution takes place. Will you have the strength, courage and wits about you to do what needs to be done and save them from the hell that awaits them? Or will your efforts fall short. Time will only tell.
Theme Setting: Mississippi State Prison
Duration: 60 Minutes
Ages: 16+*
Success Rate: 15%
Difficulty: 4/5
Number of People: 4-6*
*While this room is set for ages 16+, we will allow younger children to participate with a parent/adult.
**For the best experience, we recommend having at least four people in a room, however will allow people to book with less.